1005 Kuykendall Lane Horn Lake, MS 38637 PHONE: (662) 996-5268 FAX: (662) 253-0382

Click HERE to apply for a CTC West Program
for the 2019-20 school year!
DEADLINE to apply is Friday, March 1st
Applications are open to all 9th and 10th graders at Lake Cormorant, Horn Lake, Hernando, Southaven, and DeSoto Central
To learn more about our CTC Programs,
Click HERE to watch our 2019-20 Recruting Video!!

IMPORTANT JANUARY DATES
1/23/2018 - Get 2 College Junior ACT Workshop
1/30/2019 - Bancorp South Financial Literacy Workshop
Happy Birthday to our Staff!!!
Jerry Briscoe - January 31st
Click HERE for information on Adopt a Program!
Thank you to our new Adopt A Program Sponsors!
Construction
C & M Builders - Gold Sponsor
Stephen Gross - Gold Sponsor
Digital Media Technology
Northcentral Electric - Gold Sponsor
Justin Jaggers - Gold Sponsor
Carson Culver - Horn Lake Libray
Mike Lee - DeSoto Times Tribune
Culinary Arts
First Choice Catering - Gold Sponsor
John and Cindy Woods - Gold Sponsor
Health Sciences
Baptist Memorial Hospital DeSoto - Gold Sponsor
Engineering and Robotics
M.R. Dye Public Library - Horn Lake, MS - Gold Sponsor
Carson Culver - Gold Sponsor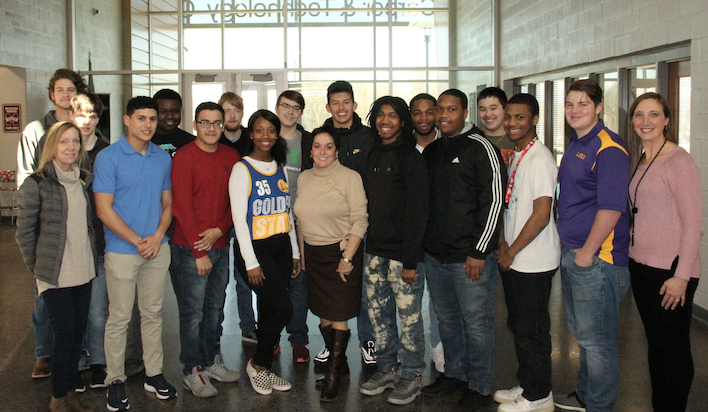 Chaperone/Parent &
Volunteer Background Checks