Courses Taught:
Robotics & Engineering

Engineering & Robotics Learning Update
Free Courses:
Aviation 101 - EMBRY-RIDDLE AERONAUTICAL UNIVERSITY FLIGHT DEPARTMENT
Aviation 101 is a free online introduction to Aviation Course. If you are interested in aviation as a career or if you just want to work on obtaining a private pilot's license to enjoy flying as a hobby, this course is the first step. Proceed at your own pace to learn the fundamentals that will give you a start to an aviation career.
Here is the link for the FREE Aviation Course from Embry-Riddle. Just click on the plane and you can enroll in the self paced course.
Haas Certification Program
This self-paced online course is designed to provide the basic knowledge to get started as a CNC machinist. It includes an introduction to the CNC machine operation, proper machine safety, and fundamental machining processes.
A big Thank You to Mr. Smith for all the help with finding and preparing a home for the Mill.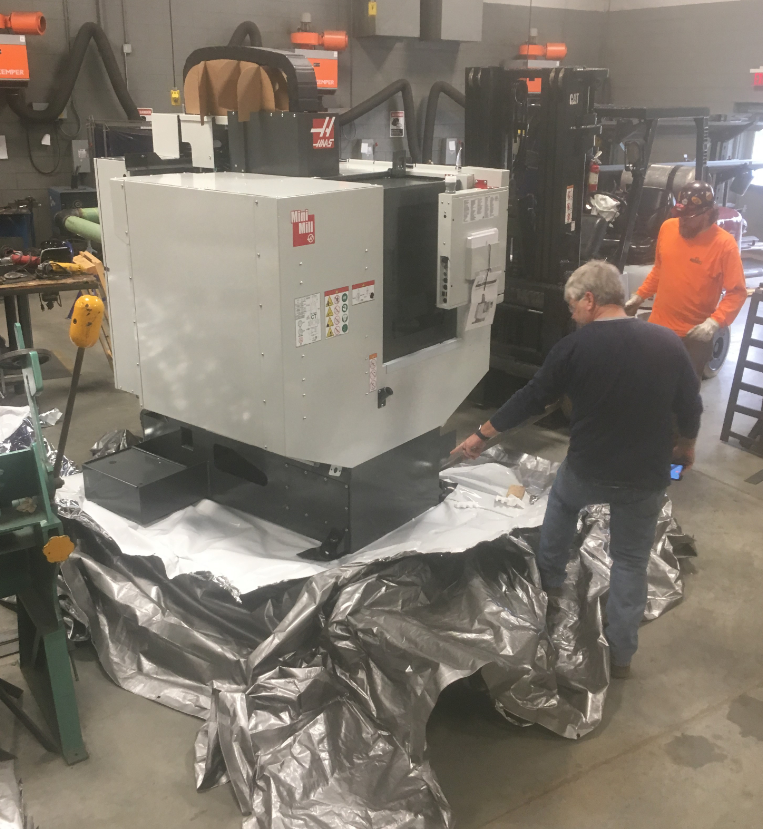 Welcome to Engineering and Robotics
https://twistedaxelsrobotics.wordpress.com
Engineering I - Students learn history of engineering and the careers associated with the field. The students will also learn the foundations and fundamentals of engineering and materials. This course also teaches technical writing, presenting, and project management. It also teaches students the engineering design process, the steps one follows for successful design planning. Students are also introduced to the advanced concepts of 3-D sketching and modeling with SolidWorks, a leading engineering design software. This course also focuses on quality control and the benefits of engineering failure. Robotics is also introduced and is one of the major components of the first year. Students will be building vex robots and applying concepts of electronics, mechanics and programming.


Engineering II is a comprehensive course that focuses on the four energy systems: electrical, fluid, mechanical, and thermal. It also introduces students to Computer Integrated Manufacturing, or how robotics and drafting work together to create products. Students will program a robotic arm and learn CNC technology. This course teaches students the concepts of digital electronic control system technology, focusing on electronics, gates, and truth tables. Students learn valuable workforce readiness skills and participate advanced concepts of programming robotic equipment.